Adjustable Hot Wind Convection Baking Oven (Electrical)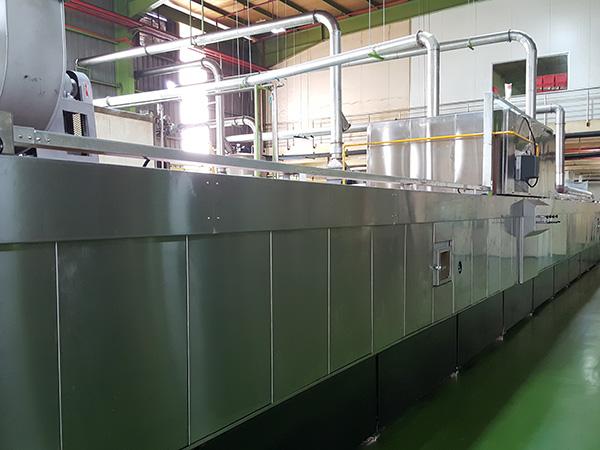 The tunnel oven employs circulating heated air to heat the oven body. It features PLC control and variable frequency speed control, and comes with an automatic air driven off tracking device for the control of the position of the baking belt. In addition, due to the unique design of the oven chamber as well as air feed and exhaust device, the electric oven can precisely control the temperature and humidity for baking, and lower considerable energy consumption while ensuring uniform color of the biscuits. Therefore, this food oven has become a piece of indispensable equipment in biscuit production lines.
Features:
4 temperature zones
PID+PLC temperature control system
The air exhausters for each temperature zone can realize variable speed adjustment.
It adopts DC motor as the power unit during power outages.
The mesh belt adopts pneumatic deviation rectifier.
Multifunctional bakery oven racks:
A: The racks of the adjustable hot wind convection baking oven are equipped with retracting units so that the wasted dough sheet will not be sent into the oven.
B: The belt of the bakery oven rack can be loosened pneumatically to avoid long term tensioning.
C: The connecting points of the bakery oven racks are lifted to protect the PU belt from long term heating.
Conveying to the oven